Keolakawai Keliʻikuewa Genko Shimabukuro Spencer - UH Hilo Spring 2021 Commencement Celebration Graduate
Congratulations on your hard-earned accomplishments and to all of our graduates!
Bachelor of Arts in Japanese Studies
Bachelor of Arts in Linguistics
Subject Certificate in Teaching English to Speakers of Other Languages
Graduated with honors.
Global Vulcan (Study Abroad participant).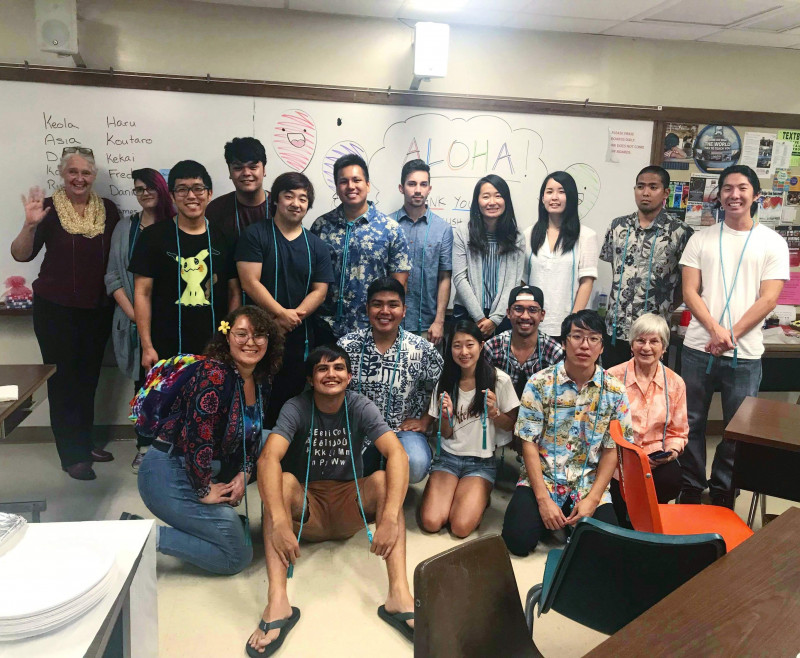 This photo was taken at the final day of teaching for the TESOL Teaching Practicum (ENG 422) course. Bela, the now-retired coordinator, is at the far left. 17 of the pictured students are those who have completed the required courses for the TESOL certificate.
Smiling big after the year-end Linguistics potluck with my three professors, Dr. Ohara, Dr. Saft and Dr. Perez. I will miss the heaps of love and joy that the lāhui would pour onto me every morning when I walked into Hale ʻŌlelo.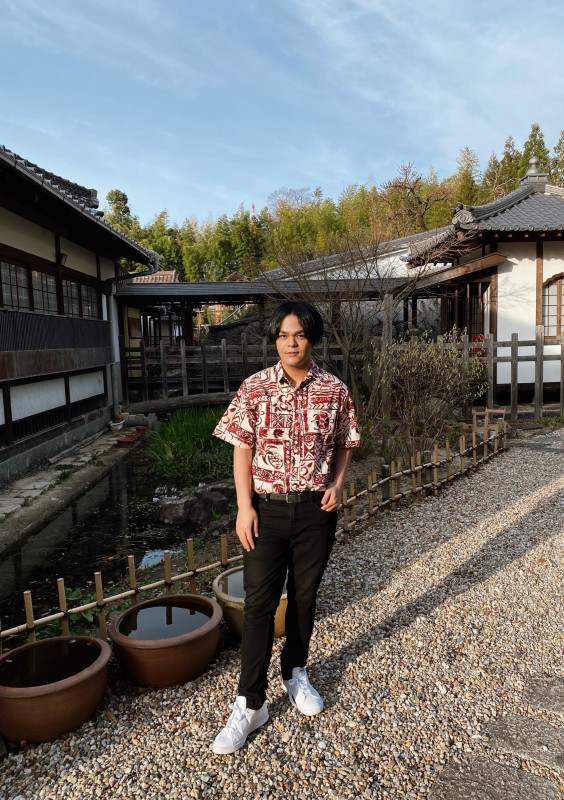 This photo was taken at Yagoto-zan Koshoji (八事山興正寺) Temple, which is about a 10-minute walk away from my host university, Nanzan University, in Nagoya, Japan. Of course I'm repping the 808 with my aloha shirt, despite the cold weather that day!
---
Share the Aloha!
---